As an Airbnb host, it's crucial to understand the service fees charged, especially the Host-Only Fee. This fee structure has caused confusion, as some hosts believe it directly increases costs. You'll find numerous complaints about it online, with influencers openly opposing the fee.
So what exactly is the Airbnb Host-Only Fee? Why implement it? Is it truly bad for hosts? This article explains the fee and provides Airbnb host strategies to maximize its benefits!
What is the Airbnb service fee?
After each confirmed booking, Airbnb charges hosts and/or guests a percentage as a service fee. Airbnb invests this money into products and services supporting hosts, including marketing to drive bookings, developing rental-friendly tools, and providing 24/7 customer support.
Airbnb has two different service fee structures:
Shared Fee
This fee structure is more common and it means that both hosts and guests share the Airbnb service fee. Hosts are responsible for 3% of the fee, while guests are responsible for approximately 14%. For an Airbnb host, this allows them to save a portion of the costs.
However, for guests, it may not be as favorable because they only see the service fee at the time of booking, which could potentially exceed their budget and lead to hesitations.
Host-Only Fee
With this structure, the entire fee is deducted from the host payout, and guests do not have to worry about it. Typically, the service fee amounts to around 14-16% of the subtotal of the booking.
At first glance, this may seem less advantageous for hosts. However, the Host-Only Fee gives you more control over the nightly prices. Additionally, the prices guests see during their search are the actual prices they will pay. This helps avoid surprises and disappointments for guests due to unexpected booking fees.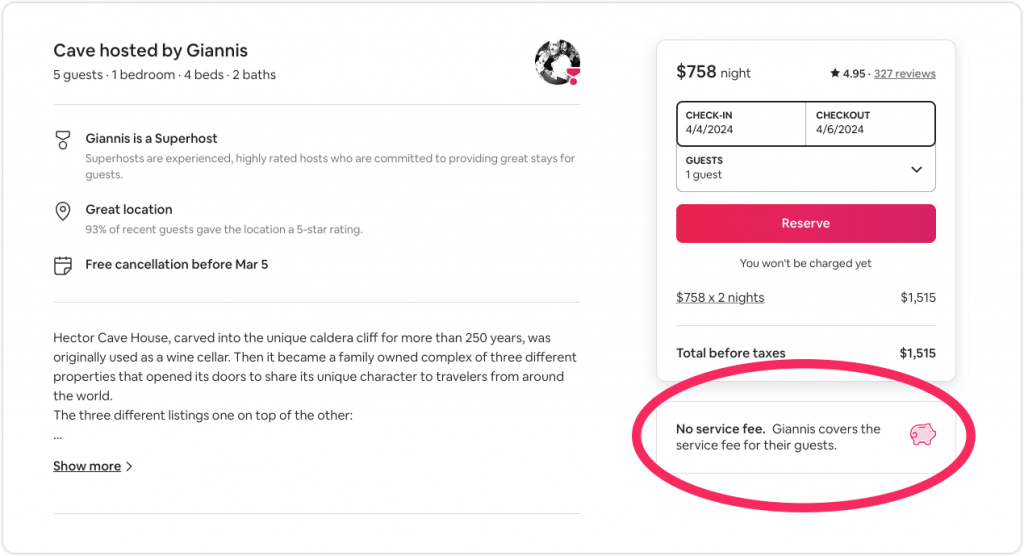 Benefits of choosing Airbnb host-only service fee
There must be a good reason for Airbnb to introduce this fee structure. Especially for professional hosts who use property management systems (PMS) like Hostex, it provides more control over their short-term rental business.
More potential guests
By emphasizing the absence of a guest service fee in the listing, Airbnb makes such accommodations more appealing to guests. According to official statistics from Airbnb, hosts who have switched to simplified pricing have seen an overall increase in bookings of approximately 17%.
Higher booking rates
It gives hosts more control over the final price guests pay. You can set the amount you want guests to pay without adding any additional fees. For guests, seeing the same price during their search as at the checkout is positive customer service. These factors contribute to higher occupancy rates and subsequently earning the status of a Superhost.
Unified fee structure
If you also manage properties on platforms like Booking.com and Vrbo, you will find that they also use the same simplified service fee structure. This means you can adopt the same pricing strategy for all your listings.
As a powerful tool, Hostex provides you with complete control over pricing through its calendar. You can change nightly prices, minimum stay requirements, and availability on Hostex.io.
Lower cancellation risk
With the Host-Only fee, guests are not required to pay the service fee, and as a result, the cancellation policy can be more stringent. This means you'll encounter fewer issues with canceled bookings, reducing your concerns as a host.
Higher ranking
Always remember that Airbnb prioritizes listings that are most beneficial to guests. While Airbnb does not publicly disclose its ranking algorithm, it is likely to give preference to listings that use the Host-Only fee structure.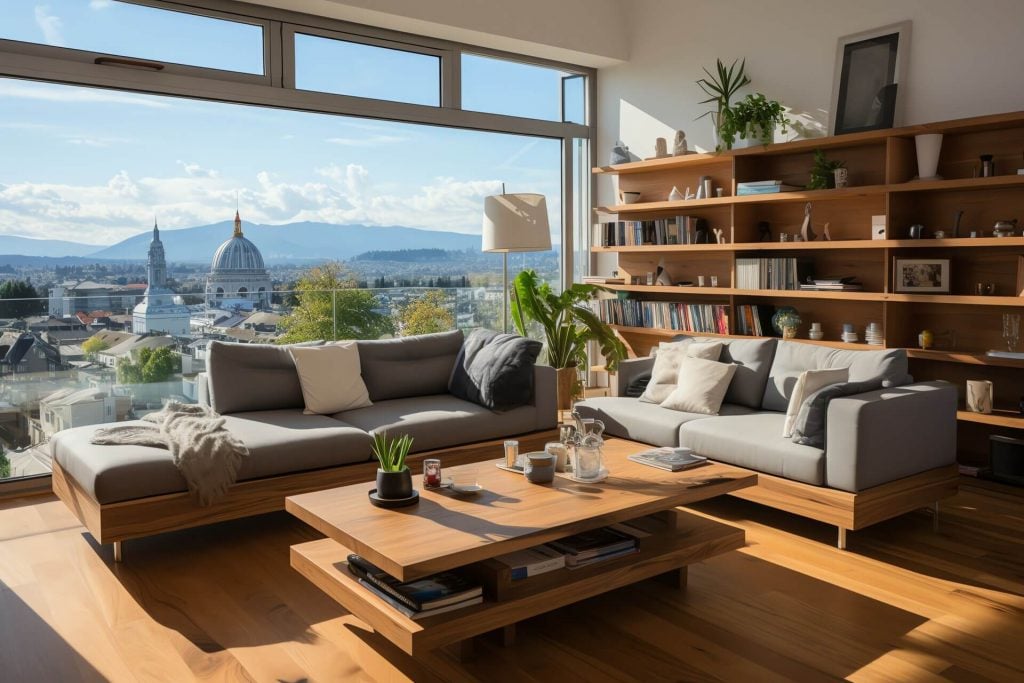 How to effectively handle the Airbnb Host-Only fee?
The Host-Only Fee may seem like an additional cost for hosts. However, in short-term rental management, there are several strategies you can employ to mitigate the negative impact of the Host-Only Fee and maximize your profitability as an Airbnb host.
Optimize your pricing strategy
Conduct market research to understand competitive pricing in your area and adjust your listing prices accordingly to account for the Host-Only Fee. This is the basic step. Don't worry about guests perceiving your prices as high because, in reality, the amount they pay for booking remains the same.
Consider offering value-added amenities or services to further justify the cost. This can include airport transfers, laundry services, or even simple offerings like breakfast. These services can generate additional revenue for you.
Implement a strict cancellation policy
This ensures that you don't suffer any financial loss when guests cancel their reservations, as you'll be able to retain the full amount they paid, including the service fee.
While this may sound stringent, it's a common practice in the vacation rental industry, and guests find it acceptable since you're already covering the entire service fee.
Increase cleaning fees
Another way to offset the Airbnb service fee is by increasing the cleaning fee for your listing. This is a common charge for vacation rental properties and can range from $50 to $100.
By increasing the cleaning fee, you'll be able to retain more income from the rental property.
Encourage direct bookings
Promote your direct booking website through social media to encourage guests to book directly with you, bypassing the Airbnb service fee. The savings you gain can be used to offer incentives or discounts to guests, helping you build a loyal customer base and reducing dependence on Airbnb bookings.
We've discussed how to create your own direct booking website for free in our previous post.
Diversify your rental platforms
Each booking platform caters to different customer segments. As a professional host, you must understand how to expand your reach across multiple platforms and attract a wider range of guests. By monitoring and comparing the fee rates and booking rates on different platforms, you can decide on different operational policies for each platform.
With Hostex.io, you can manage all your listings from different platforms just in one place, you don't need to have any unnecessary concerns.
Will the Airbnb Host-Only fee affect you?
It's worth noting that hosts who primarily list their short-term rental properties in the United States, Canada, Bahamas, Mexico, Argentina, Taiwan, or Uruguay will not be affected if they connect their Airbnb listings with Hostex. If the majority of your listings are located outside of these countries, your listings will automatically be transferred to the Host-Only Fee structure.
How to cancel the Airbnb Host Only fee?
If, after carefully reading the above information, you still insist on opting out of the Host-Only fee structure, you need to first confirm that the majority of your listings are in the United States, Canada, Bahamas, Mexico, Argentina, Taiwan, or Uruguay. Then, you can modify the fee structure on Airbnb.
---
Although the introduction of the Airbnb Host-Only fee may initially seem like a setback, it is actually beneficial for professional hosts. Remember that adapting flexibly and focusing on providing exceptional experiences will help you stand out and ensure long-term success as an Airbnb host.