How Can I Check the Report of Cleaning Tasks?
All cleaning tasks are displayed in the Tasks list. Here you can see the tasks scheduled for each day and their statuses.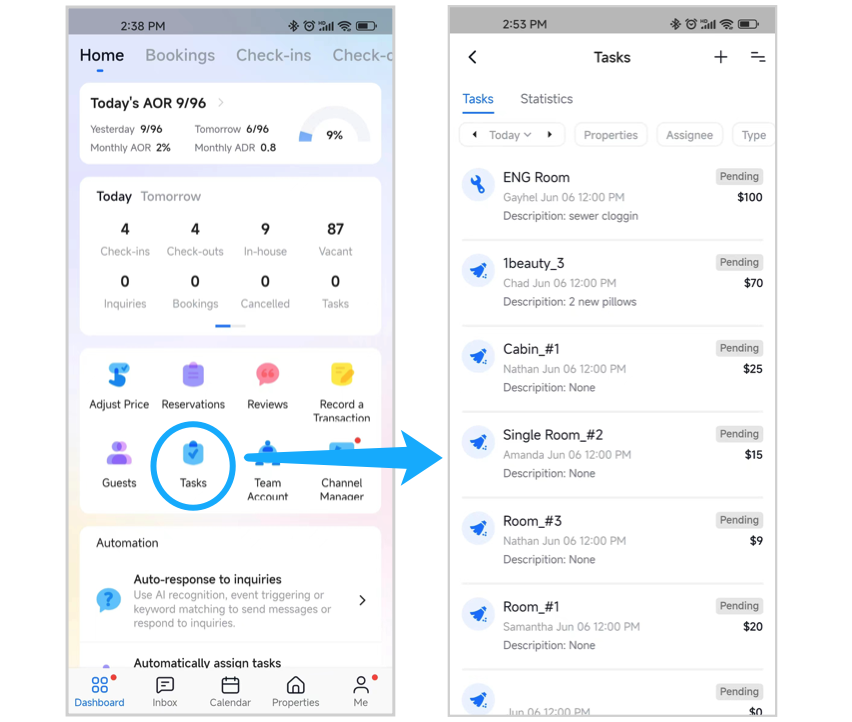 Tasks Statistics
Hostex's Tasks Statistics display the statistics of cleaning tasks and cleaning fees, you can view the reports from different dimensions or filter different conditions according to your needs.