How Can I Adjust the Inventory of a Listing?
A room type can contain more than one property; the number of properties it contains is the inventory for that room type.
How to adjust inventory?
When a property is temporarily unavailable for booking (due to a bathroom leak, air conditioning failure, etc.), you can manually close the dates of that property, and then the inventory of each channel connected with this room type will be reduced by 1.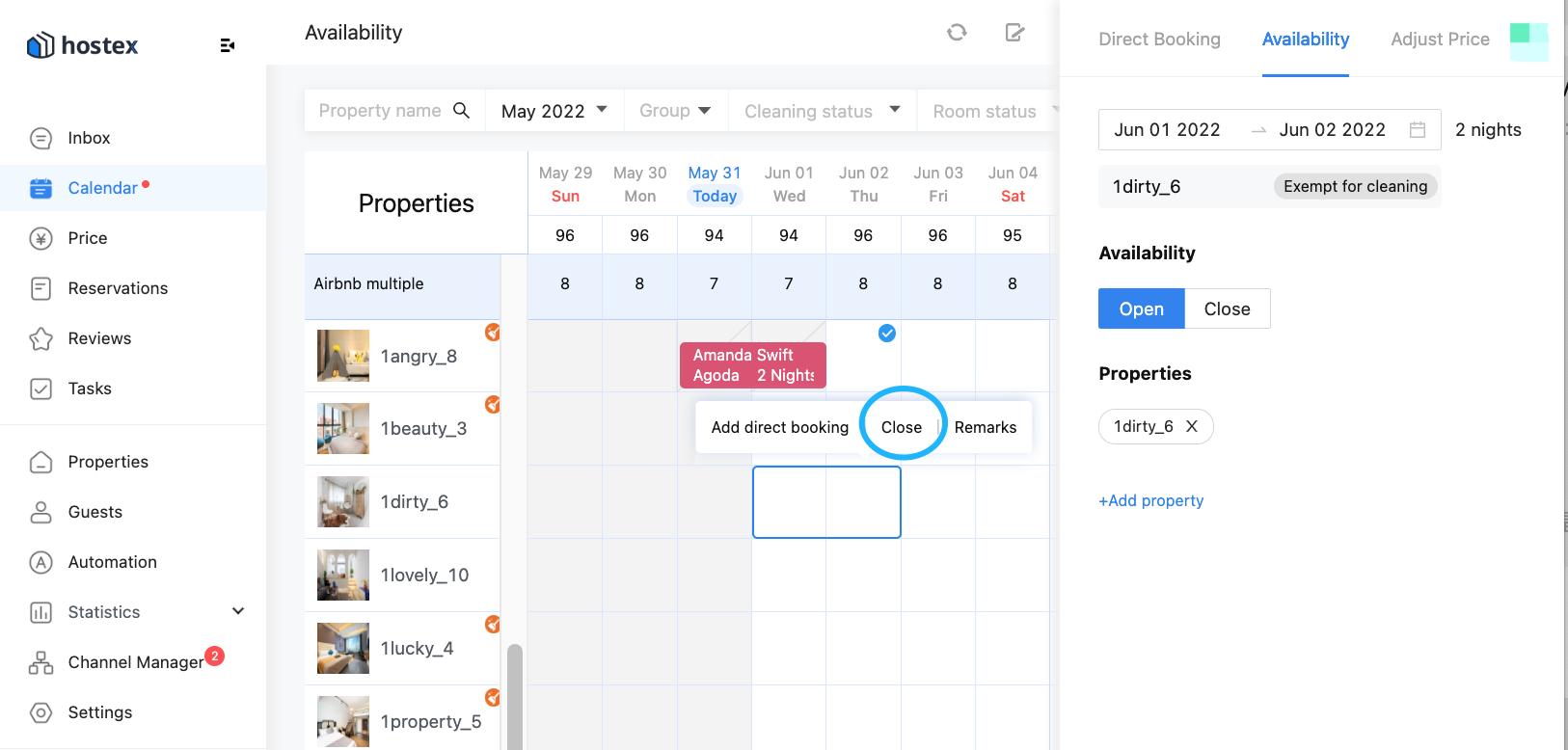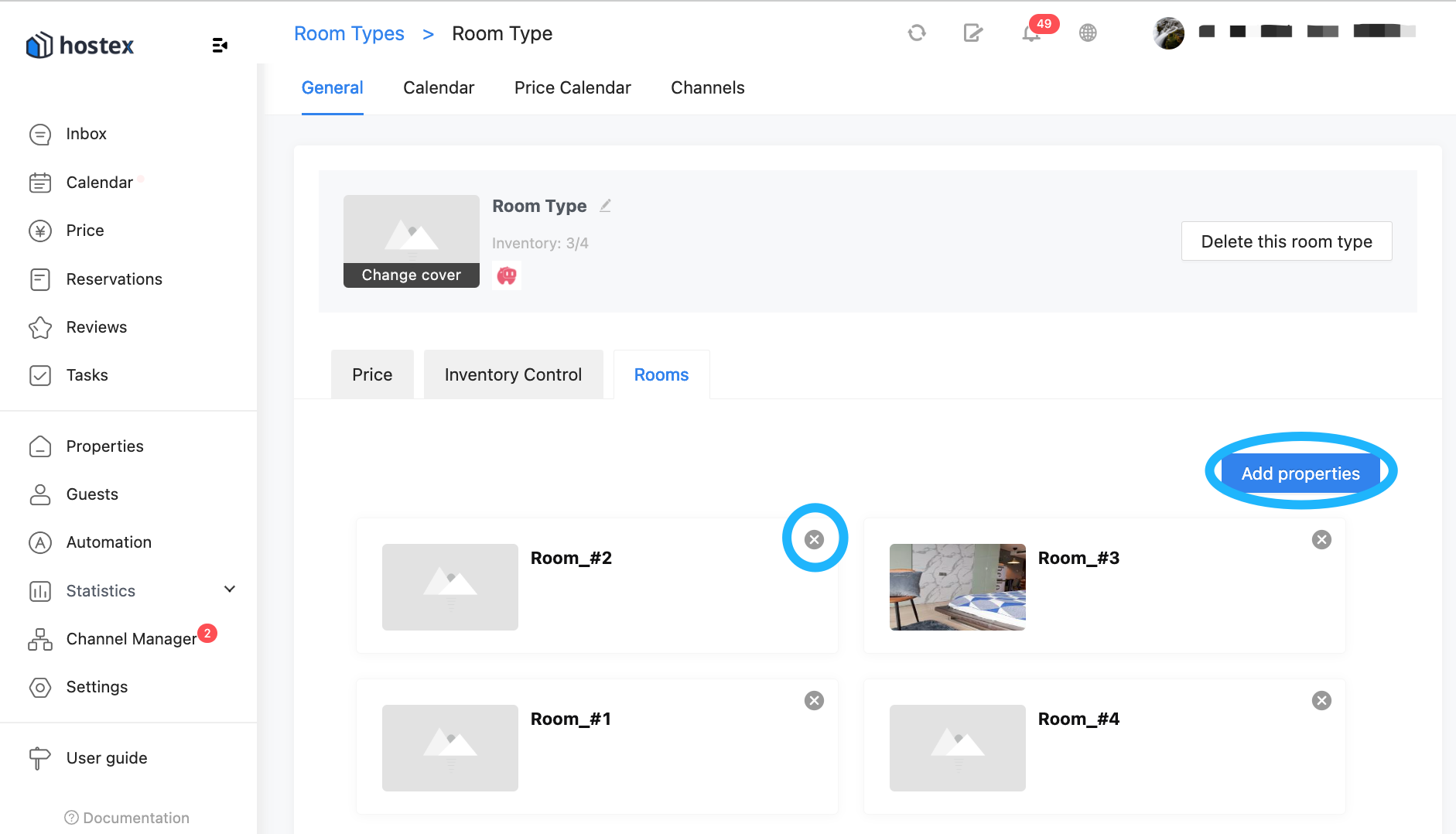 In your daily operation of short-term rentals, you should keep the inventory of properties in each channel consistent with Hostex inventory to prevent overbooking or double-booking as much as possible. We do not recommend that you manually adjust the inventory of a particular channel listing.