How Can I Change the Availability via Hostex?
You can view the reservations of each property in the Calendar; you can also manually change the availability.
How to change the availability?
Go to Calendar.
Click on a cell to open the availability editor.
Click on the date title on the editor, and set the range of dates and properties you want to change the availability for.
Click the Close/Open button to adjust the availability.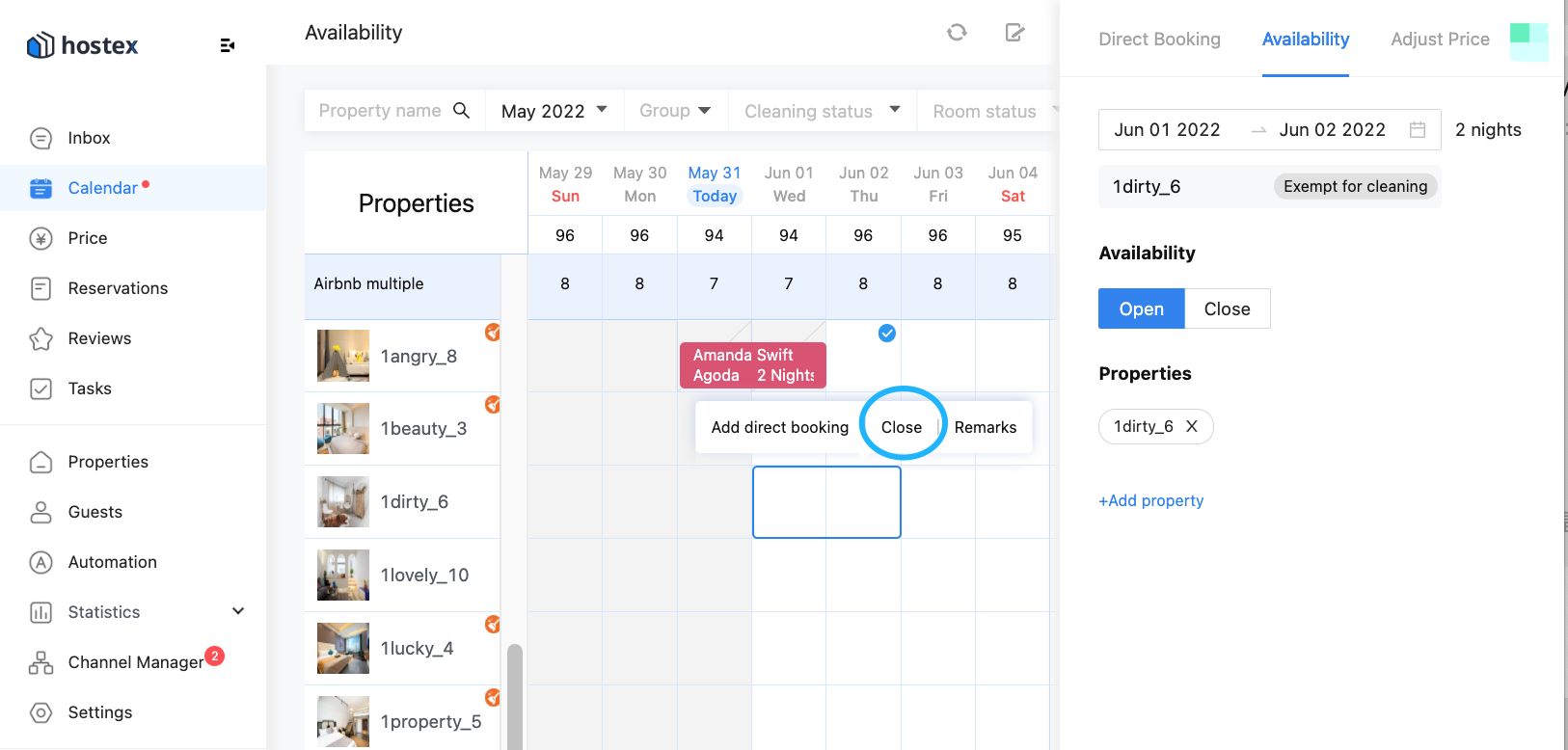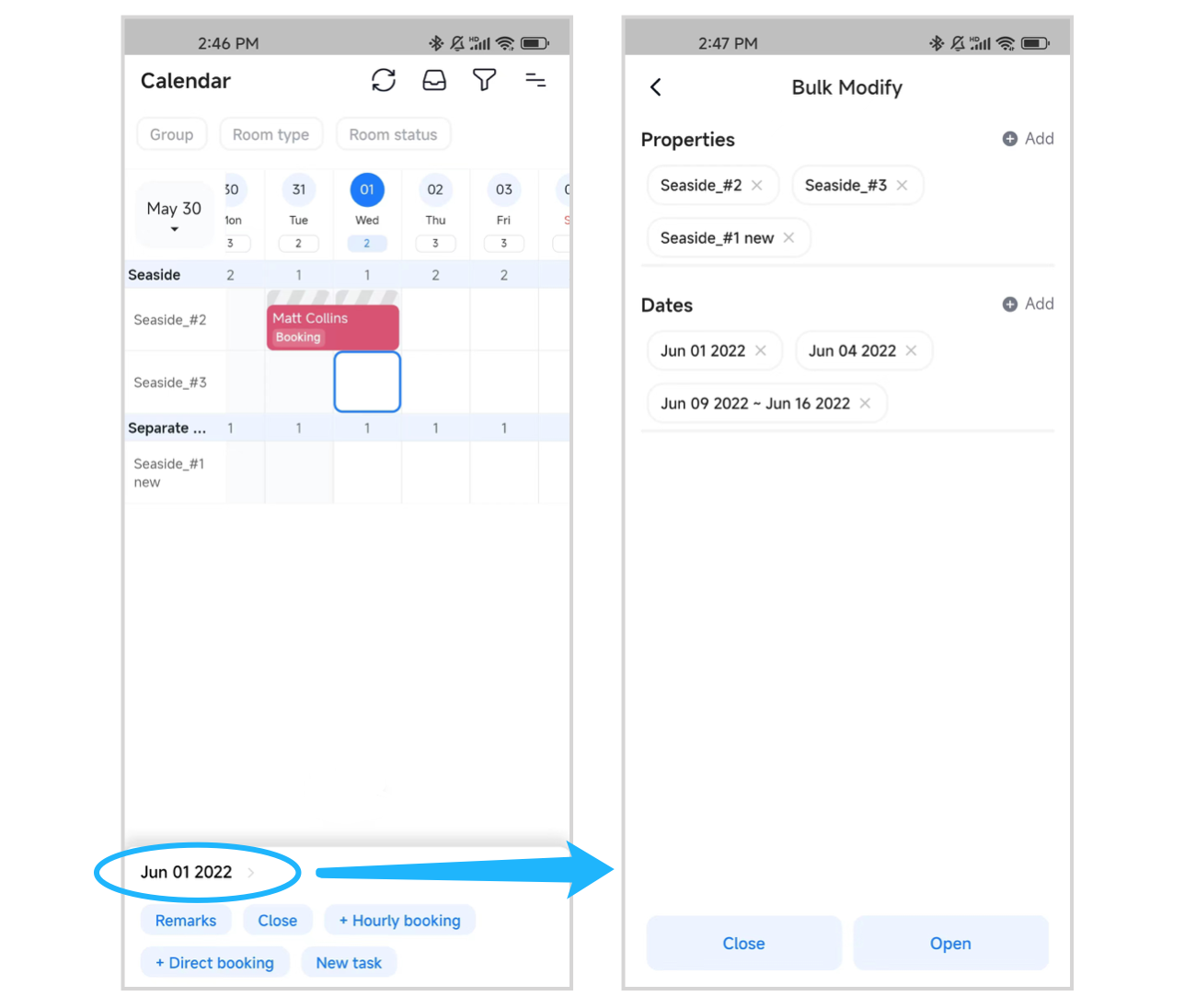 Note that you should change availability in the Hostex Calendar as much as possible, and not on the Price Calendar or Channel website, to ensure efficient synchronization and consistency of availability.
---
Related Questions: