How Do I Create An Hourly Reservation Manually?
You can manually create an "hourly reservation" of more than 10 minutes and up to 24 hours in the Hostex Calendar.
Choose the dates of a property via the Calendar.
Click the "Hourly Reservation" button, and you will be redirected to the direct booking reservation card.
Enter the time of entry and departure, guest's contact information, room revenue, etc.
Click Save.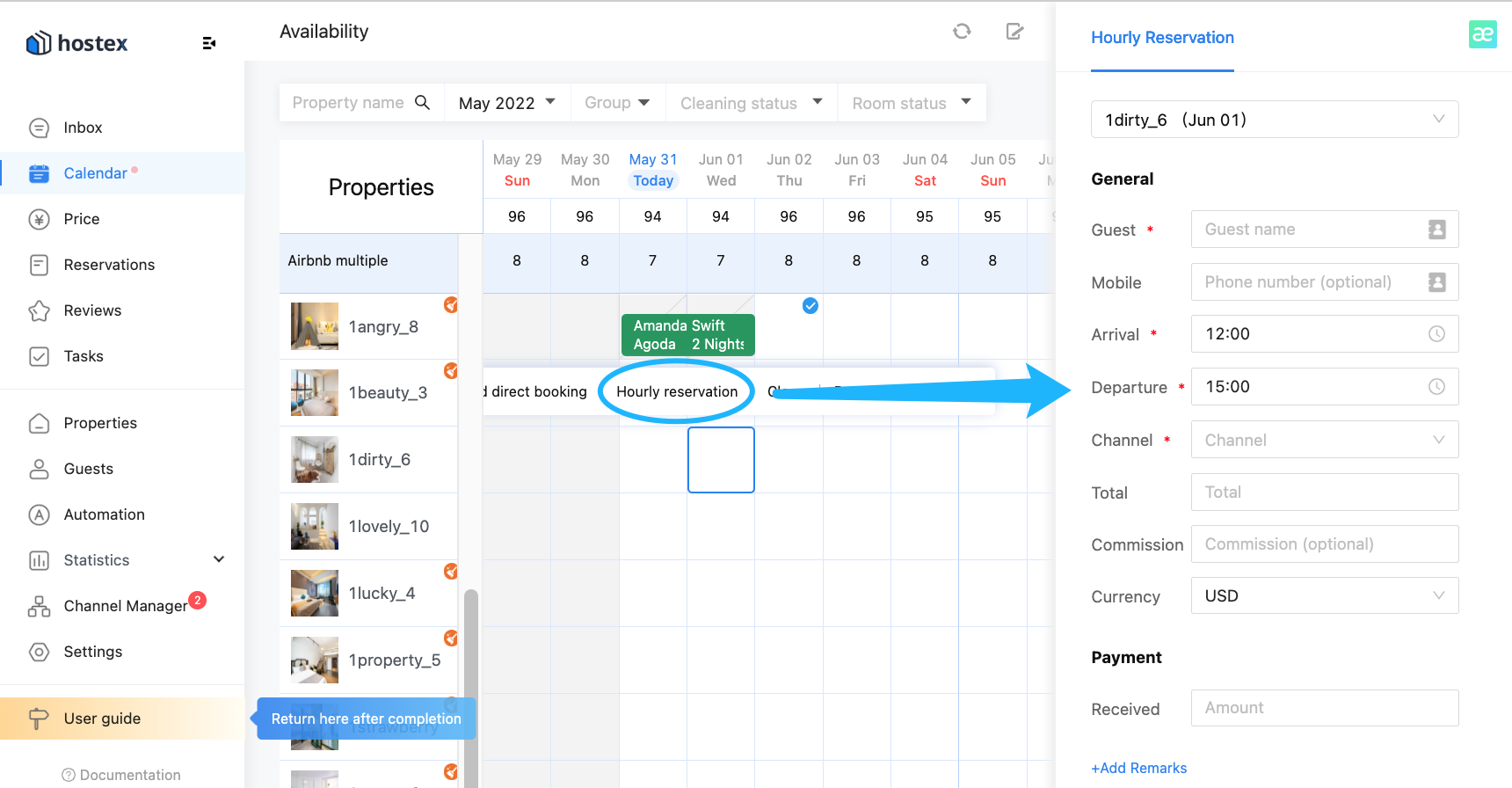 Noted that hourly reservations do not automatically change the availability of the property, and you need to manage the availability manually.