How to Subscribe to Hostex?
To purchase Hostex's hospitality management service, simply click on the "Subscribe" button located at the top of the Hostex website.
From there, you will be prompted to select the number of properties you wish to manage. The system will then automatically calculate the price for you. Once you have completed the purchase, you will have access to all of Hostex's features.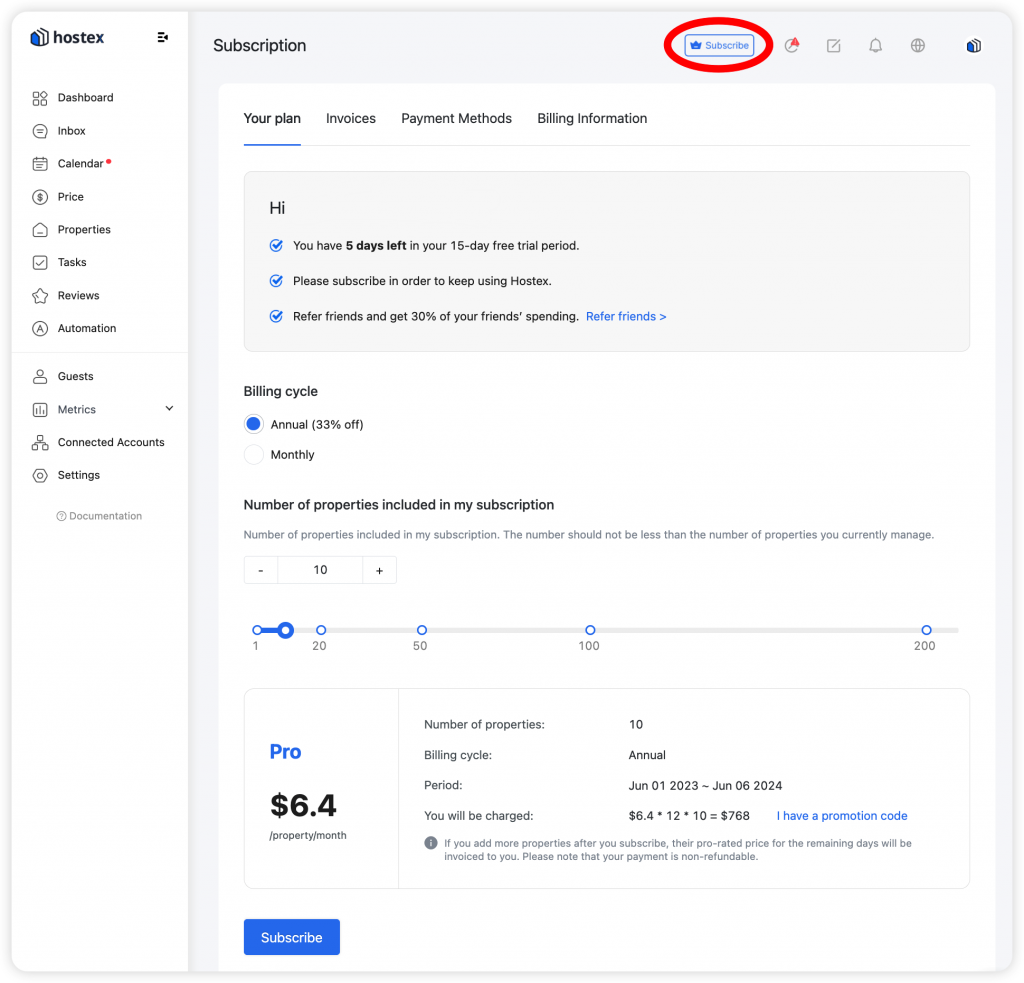 Here are a few things you should know:
The more properties you manage, the cheaper the price per property will be.
If you choose to pay annually, you will receive a 33% discount compared to monthly payments.
If you need to add more properties in the future, the system will automatically calculate and charge the prorated difference for the remaining subscription period, so there's no need to worry.
Thank you for choosing Hostex. We're confident that our service will help streamline your hospitality business and elevate your guest experience. If you have any questions or concerns, please don't hesitate to contact us.