How to Invite a Team Member?
Inviting your team members to use Hostex is essential because:
It optimizes your time and helps you to delegate tasks.
It allows you to manage more properties as you will not have to complete all the work alone.
Step1. Set up roles and permissions
The "role" reflects the function or activity of your team members, such as customer service, accountant, housekeeper, landlord, etc., which must be set up by the administrator account.
Go to the Team Account section in Settings or Dashboard.
Click the +New Role button on the Role page.
Assign permissions to this role.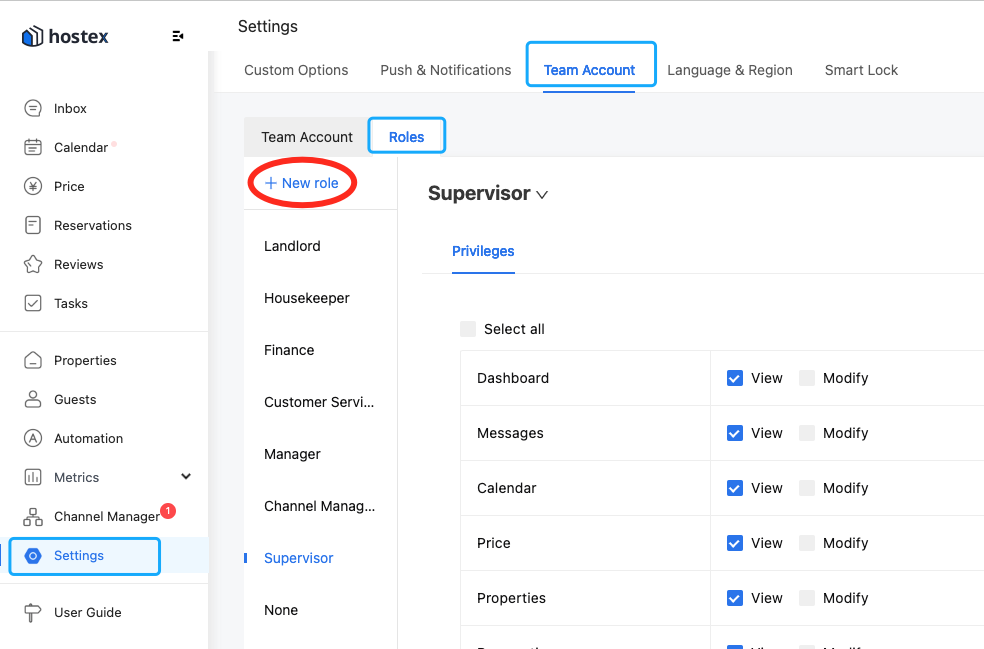 Step2. Invite team members
Go to the Team Account section in Settings or Dashboard.
Click the +New Team Account button.
Enter the account you want to invite.
Note: The account being invited must be empty (without properties or channel accounts).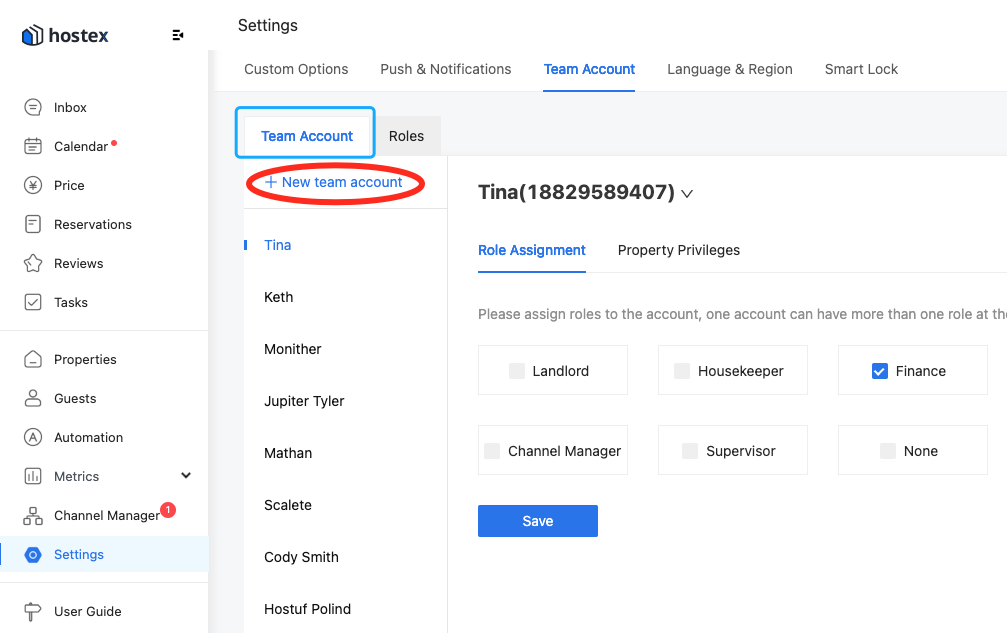 Step3. Team members accept the invitation
When the team member you invited logs into his Hostex account, the invitation will be displayed and he can accept it with a simple click.
Step4. Assigning permissions
Once the team member account accepts the invitation, the administrator account needs to assign the role permissions and the properties he/she is responsible for.
Click on the team member in the Team Account section.
Assign a role for it in Role Assignment.
Assign properties for it in Property Privileges.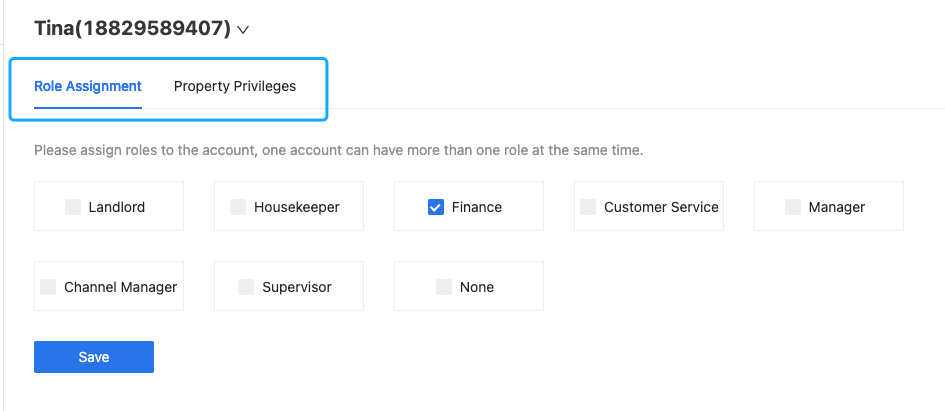 ---
Why are some accounts unable to join my team?
Accounts that already set up properties, room types, channel accounts, and team accounts cannot join other teams. You need to create a brand new account for joining a team.
And, a Cleaner is different from a Team member, so you will have to invite your cleaners in another way.