Why Can't I Receive Messages From My Guests?
Hostex supports the management of messages from Airbnb, Booking.com, and VRBO.
If you cannot receive messages and inquiries from the above channels in Hostex, there are two possible reasons.
1. Channel accounts are disconnected
You should go to the Channel Manager to confirm the connection status of your account.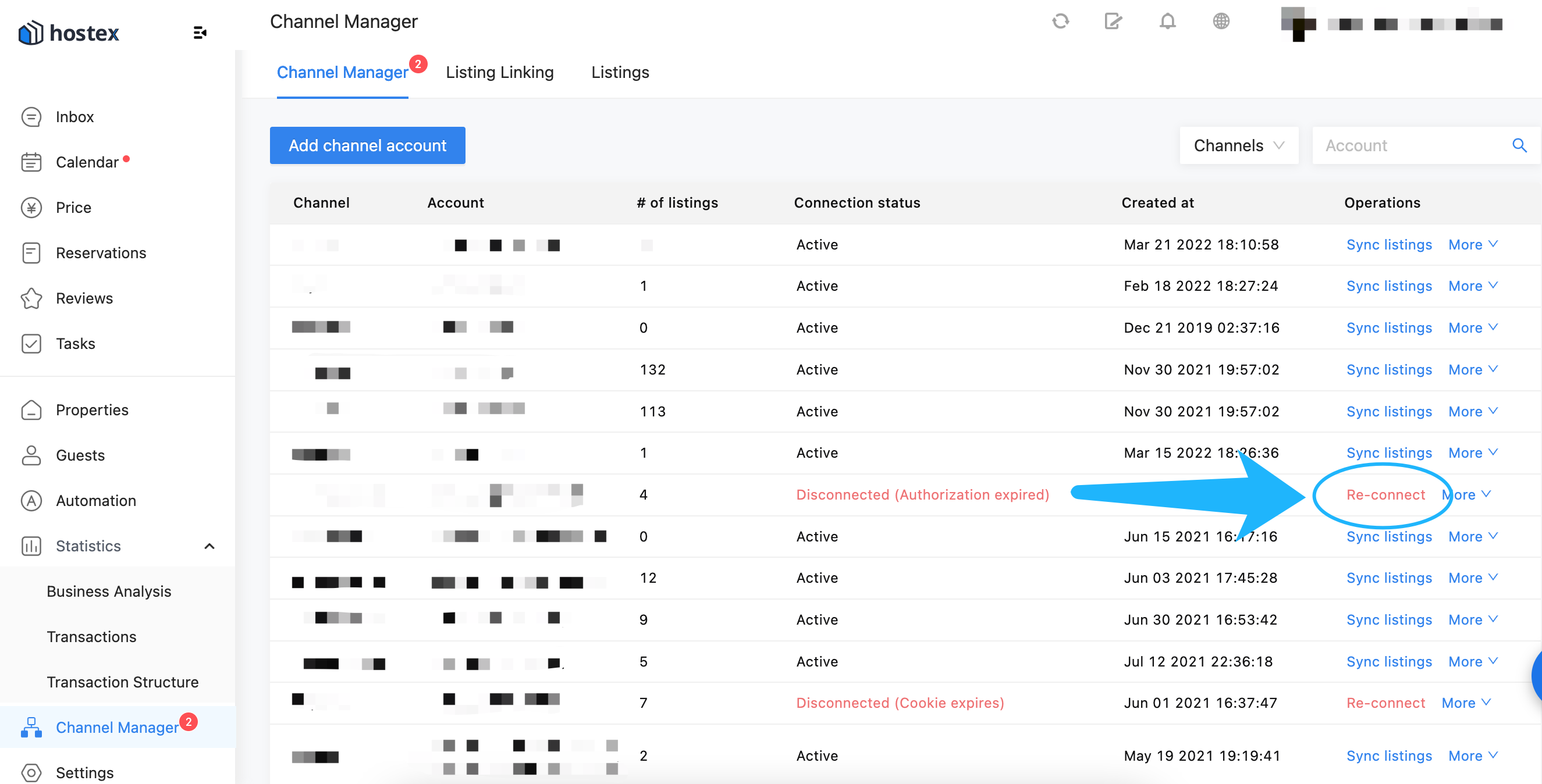 2. Listings are not linked
You have to make sure that the listings are linked with properties.