How to Automate Your Messages via Hostex?
With Hostex's smart messaging system, you could automate up to 70% of your daily communication work.
Auto-reply
You can use Hostex's auto-reply feature to quickly resolve guest queries and provide timely assistance to your guests.
How to set an auto-reply?
Click the Auto-response in the Automation section.
Click the + button to create a rule.
Create an AI Recognition or Keyword Matching rule.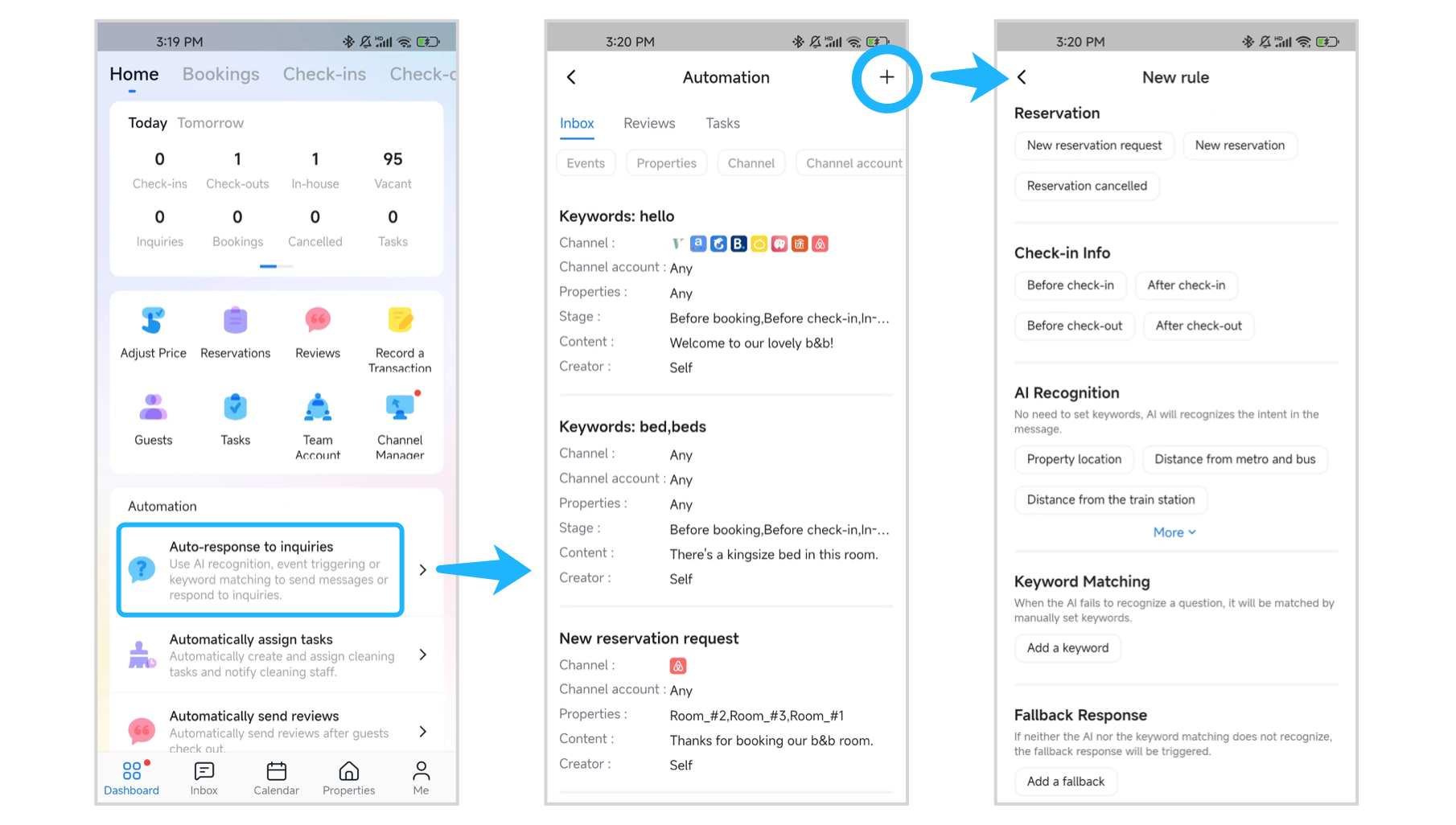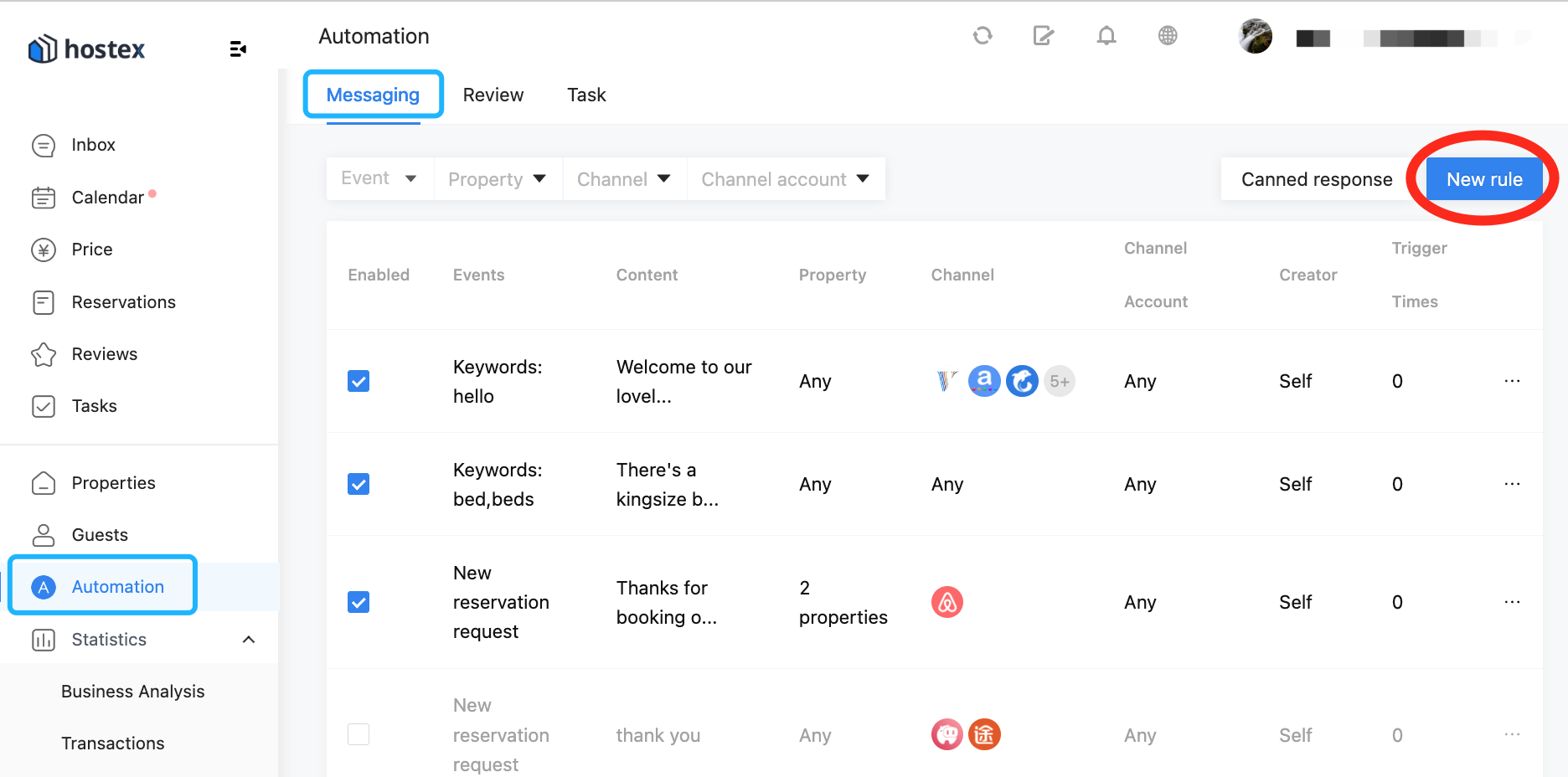 Things to keep in mind
When you set a delayed sending message rule, If there are other replies during the delayed period, it will no longer be sent.
When auto-reply is enabled, if multiple rules are hit, the system will only choose one rule randomly to execute.
You can click the "Test this rule" button to check the accuracy of the AI Recognition while setting the inquiry question.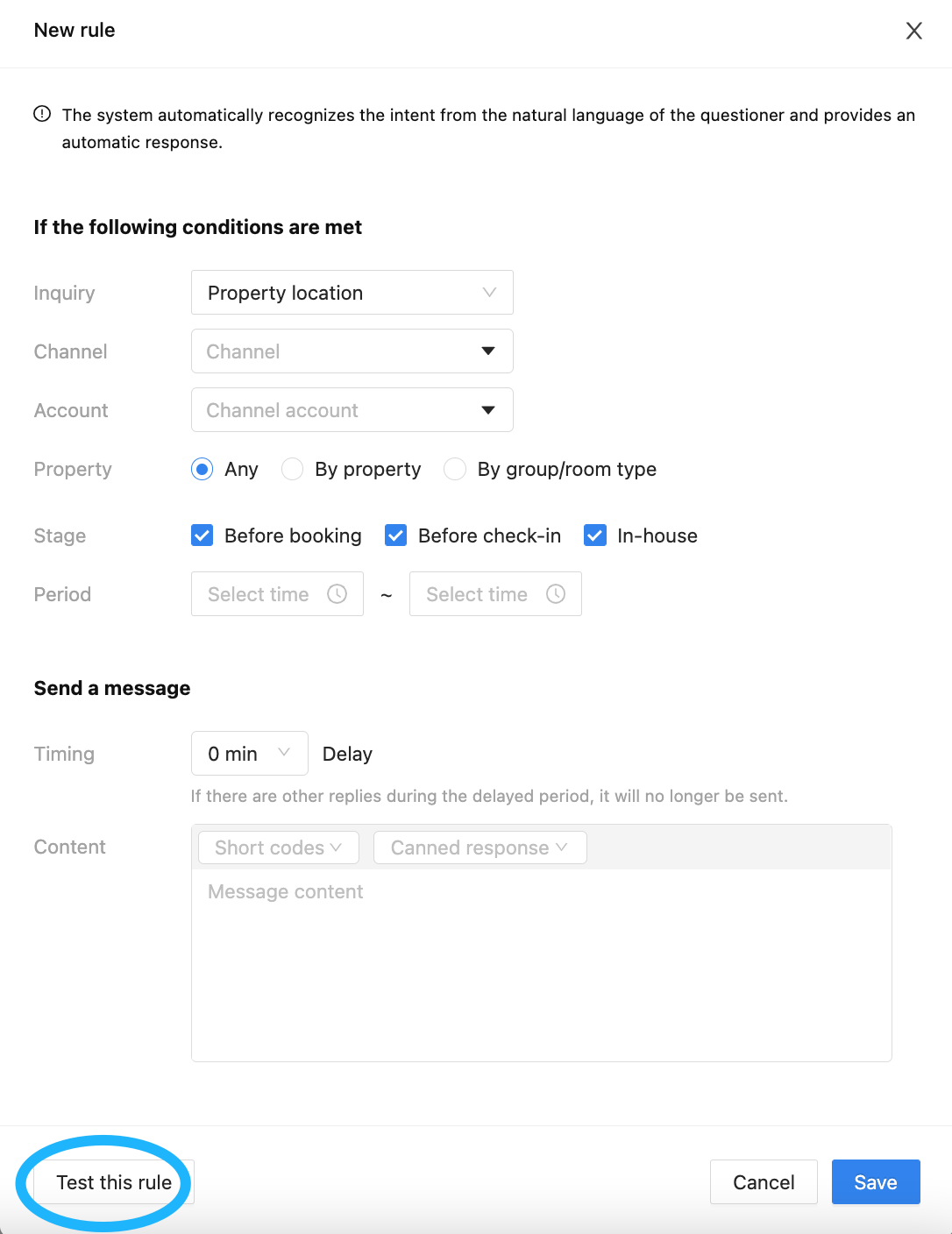 ---
Automatic Messages
Automatic Messages help to send messages to your guests automatically in the smart triggers and the situations you set.
It makes sure that your guests get timely responses when they book or cancel a reservation, or when they check-in and check-out, it will save you tons of time and earn your guests' sympathy.
How to set up automatic messages?
Click the Auto-response in the Automation section.
Click the + button to create a trigger.
Create a Reservation or Check-in Info trigger.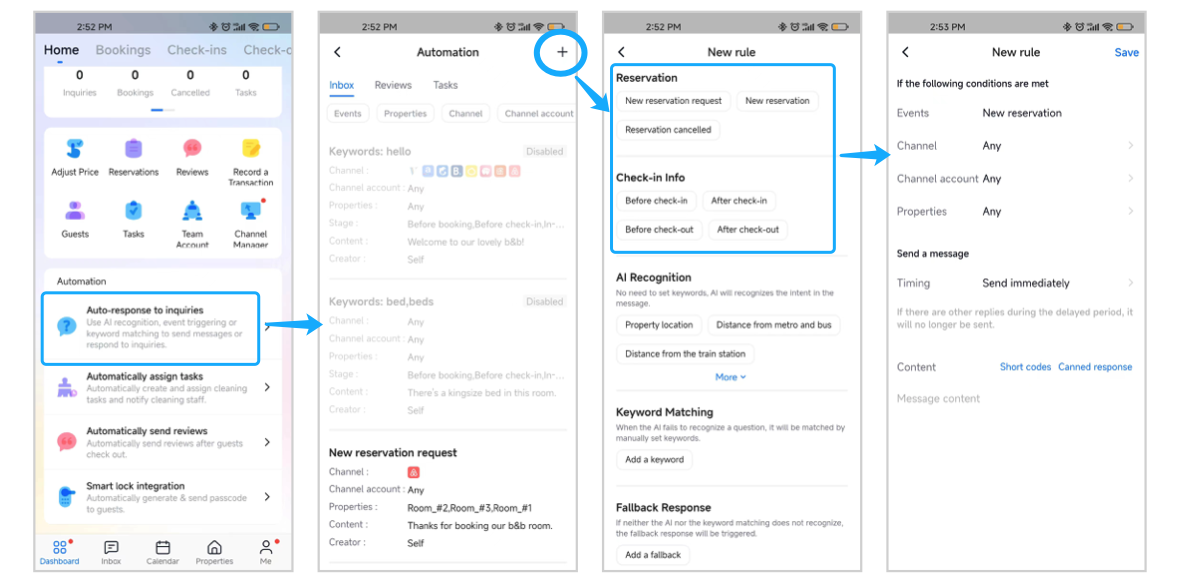 Things to keep in mind
Check-in time is calculated at 0:00 on the day of check-in.
All rules within 3 days prior to arrival will be triggered even if the reservation is made on the day of arrival.
The time of automation is determined by the property's time zone.
If the guest has never sent you a message, the channels do not allow sending messages to guests through third-party platforms, so the auto-message you set on Hostex cannot be sent, you need to go to the channel site and initiate a conversation first.