How to Send Messages Automatically?
Automatic Messages help to send messages to your guests automatically in the smart triggers and the situations you set.
It makes sure that your guests get timely responses when they book or cancel a reservation, or when they check-in and check-out, it will save you tons of time and earn your guests' sympathy,
For example.
When a new booking is made, send an automatic message to confirm the booking information with the guest.
Before guests check in, send an automatic check-in guide with information such as an address, directions, door lock code, notes, etc.
Before guests check out, remind them of their departure time automatically and welcome them to stay again.
After guests check out, automatically give them a review and send a message inviting them to give a 5-star review.
How to set up automatic messages?
Click the Auto-response in the Automation section.
Click the + button to create a trigger.
Create a Reservation or Check-in Info trigger.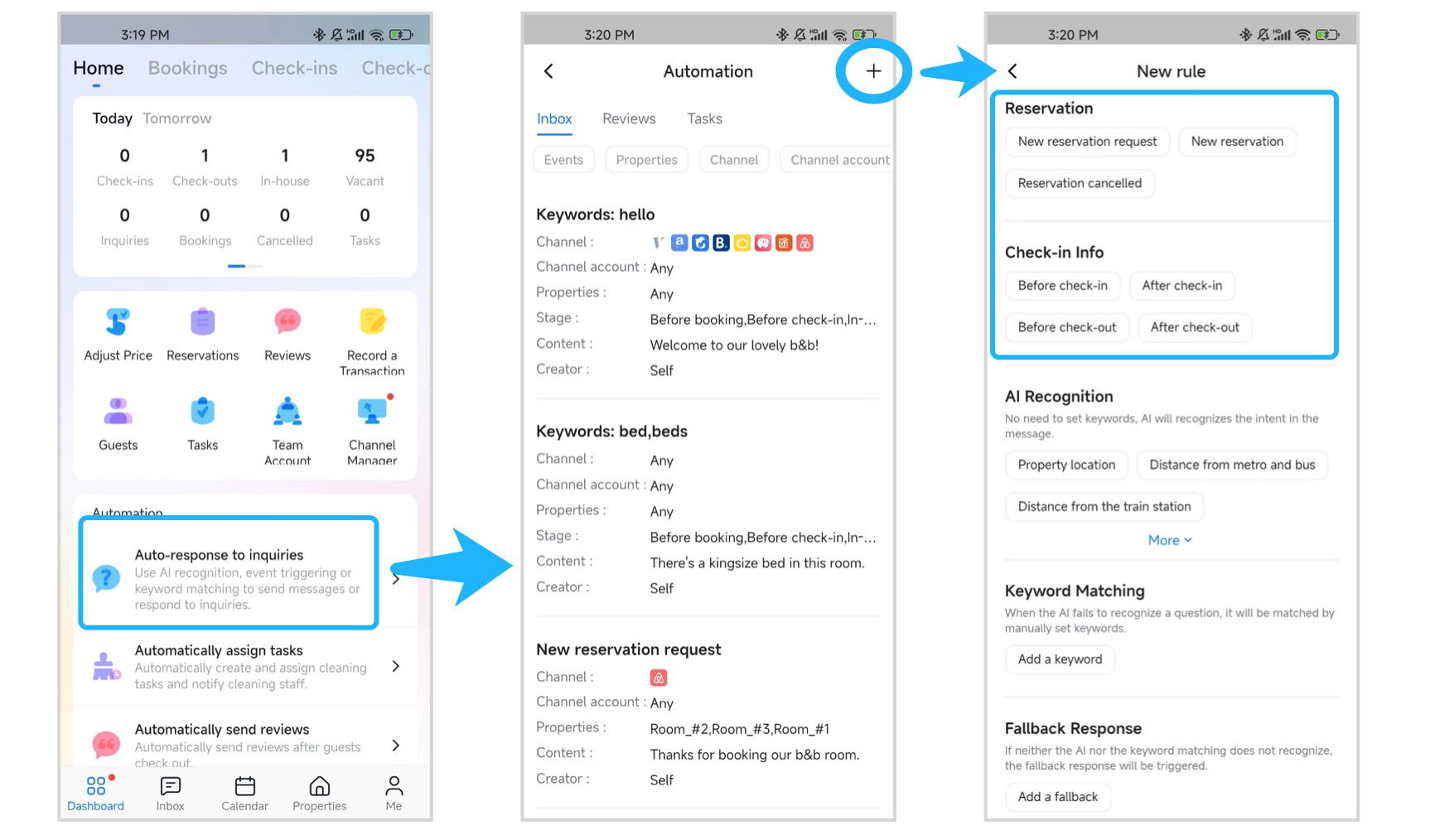 Things to keep in mind
Check-in time is calculated at 0:00 on the day of check-in.
All rules within 3 days prior to arrival will be triggered even if the reservation is made on the day of arrival.
The time of automation is determined by the property's time zone.
If the guest has never sent you a message, the channels do not allow sending messages to guests through third-party platforms, so the auto-message you set on Hostex cannot be sent, you need to go to the channel site and initiate a conversation first.
---
Related Questions: