How to Set Up Automated Pricing?
Hostex's automated pricing tool can help you automatically adjust the price of unsold properties on the day of arrival according to the rule. It is a good way to help you increase occupancy and revenue.
To do it:
Go to the Automation section.
Switch to the Price page.
Click on the New Rule button.
Set up a rule
Click Save.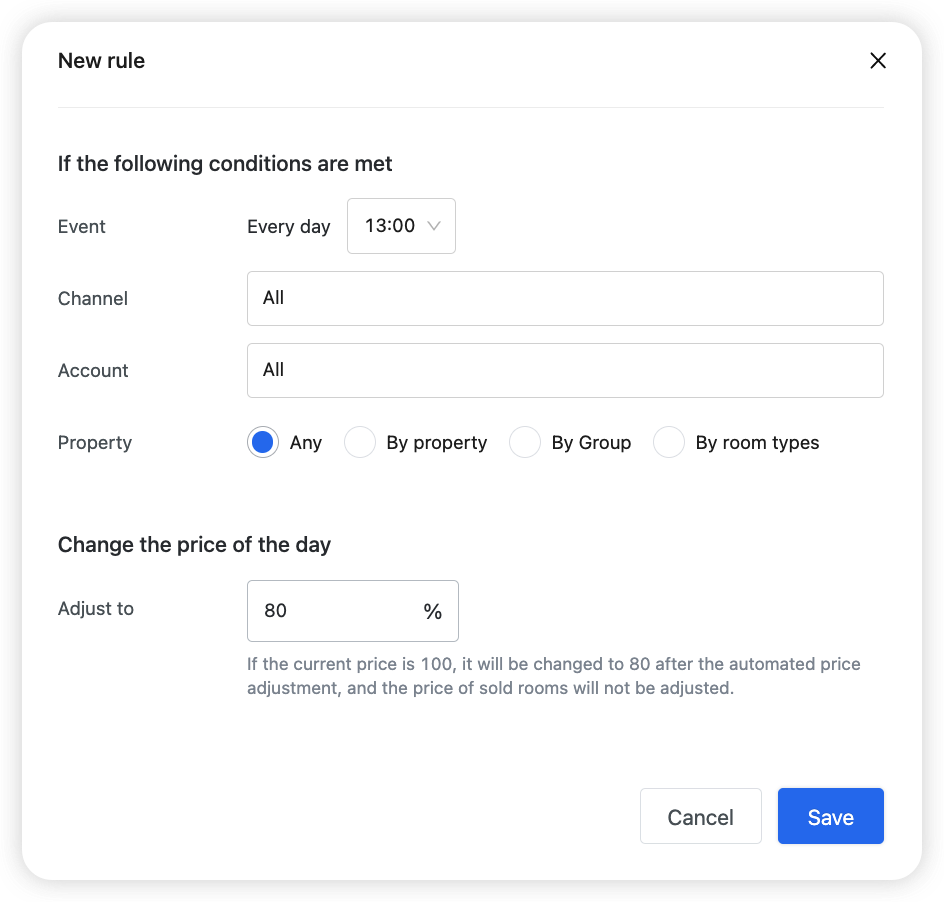 If you need a more advanced automatic pricing tool, we recommend Pricelabs, a dynamic pricing software, that allows you to apply suggested pricing strategies and min stay rules across all the connected channels, based on data-driven insight, automation rules, and customization.