How Do I Set the Lead Channel?
If you have your property listing on multiple platforms, you can define which channel we pull property data and pricing information from.
To do this:
Click on Settings
Click on Custom Options
Click Channel Pricing Ratio in the left sidebar
Select your lead platform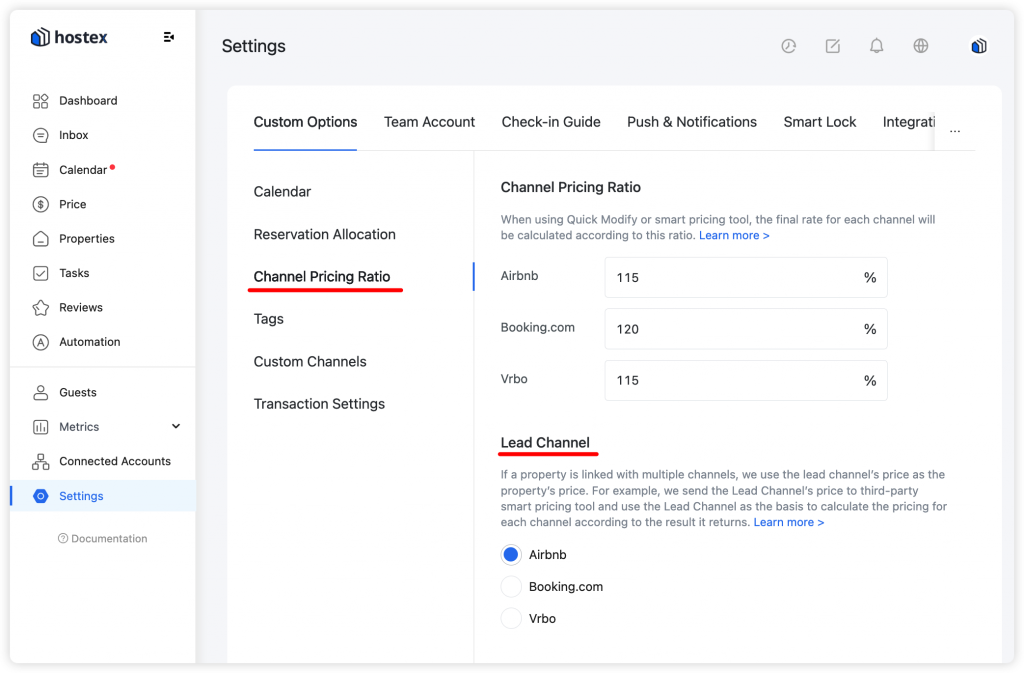 After that, Hostex will send the Lead Channel's price to Pricelabs, and when it returns the result, we'll use the Lead Channel as the basis to calculate the pricing for each channel according to the Channel Pricing Ratio.
And if there are multiple listings from the same channel linked with that property, the higher price e will be applied.