How Do I Set the Base Price and Weekend Price?
Within every Property Details, you can adjust base and weekend prices:
The Base Price is the default daily price for the listing.
The Weekend Price is the default price for weekend nights.
To set base or weekend prices:
Go to the Properties page.
Click a property to get into its detail page.
Set Price in its General info.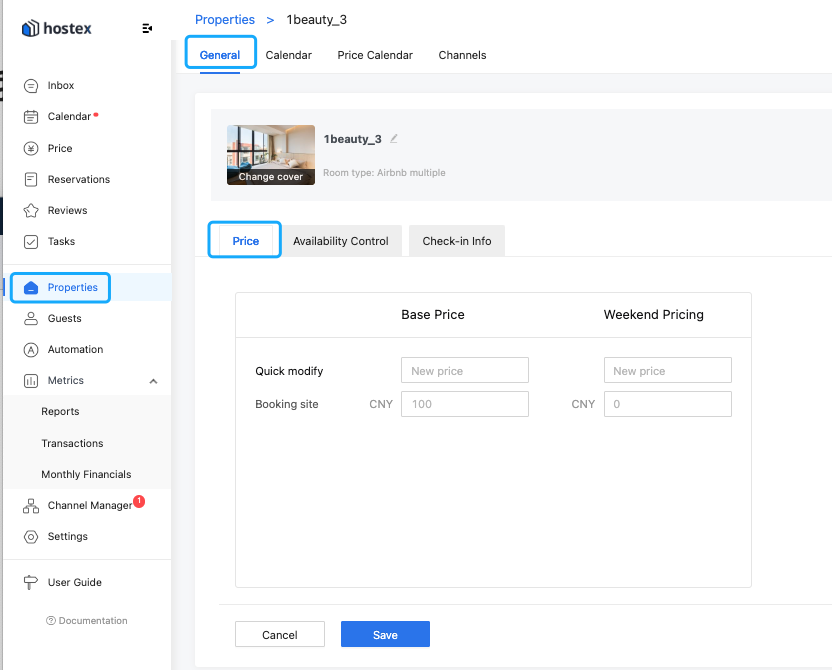 When you set base and weekend prices of a property, they will be synced across all channels, until you change the pricing in the Calendar.
NOTE: When you have manually modified a price in the Calendar and then modified the base/weekend price, the calendar price will still be displayed in the Calendar.