How Can I Send a Review via Hostex?
Hostex supports the synchronization of reviews from Airbnb and Booking.com.
You can send or check the reviews in the Reviews section.
Send Reviews Manually
Go to the Reviews section.
Switch to the Pending Host Review page.
Click the Review button.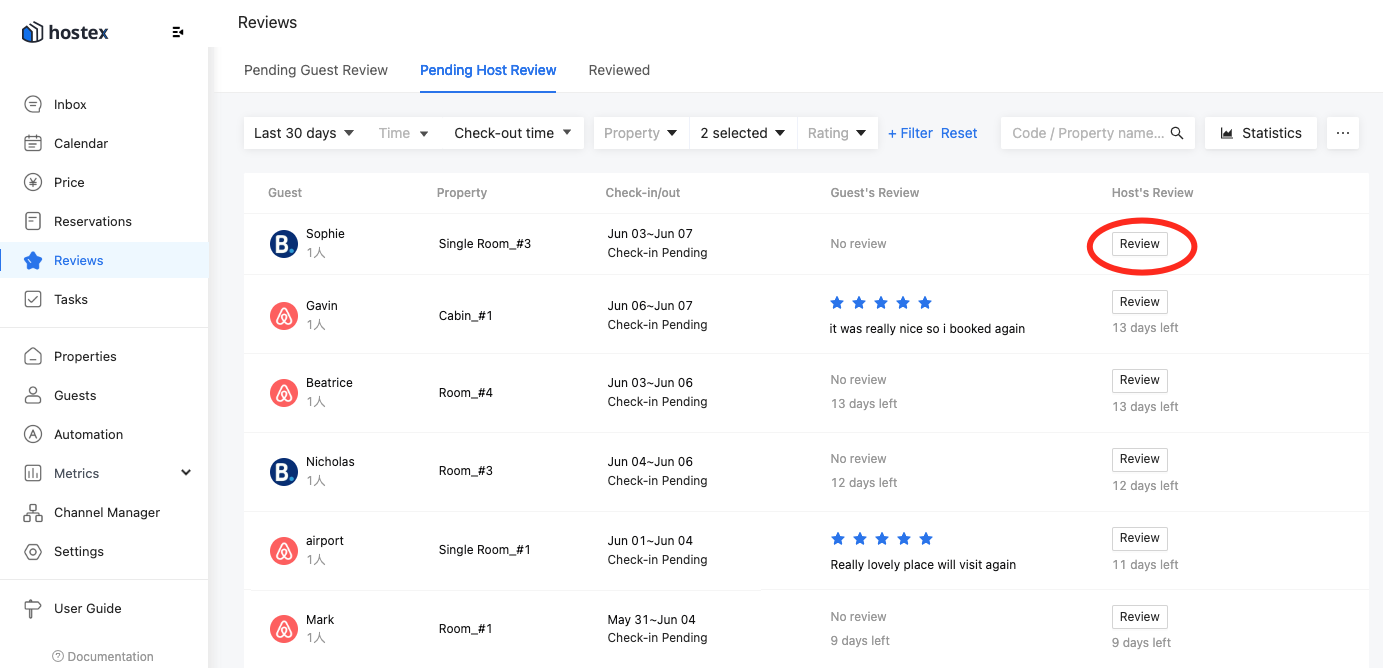 You can respond to guests' reviews by clicking the Response button.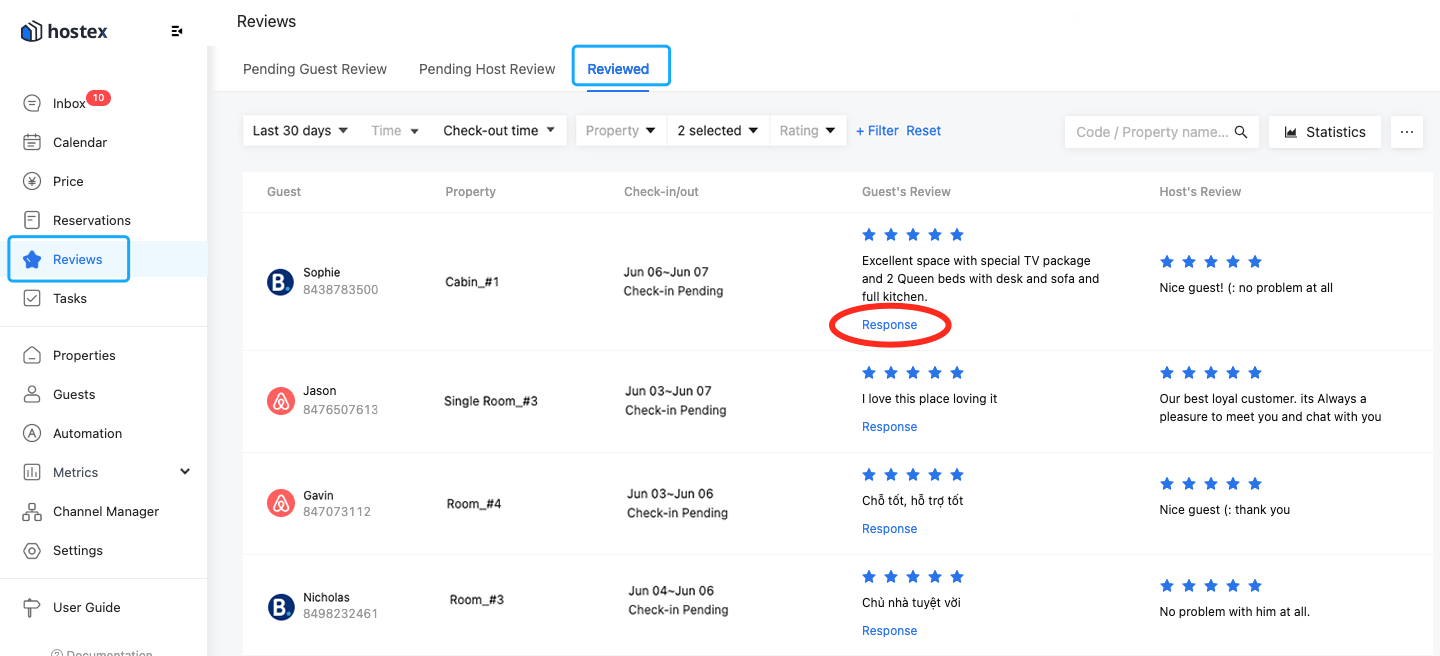 Send Reviews Automatically
Go to the Automation section.
Switch to the Review page.
Click on the New Rule button.
Set up a rule to Send review to guests.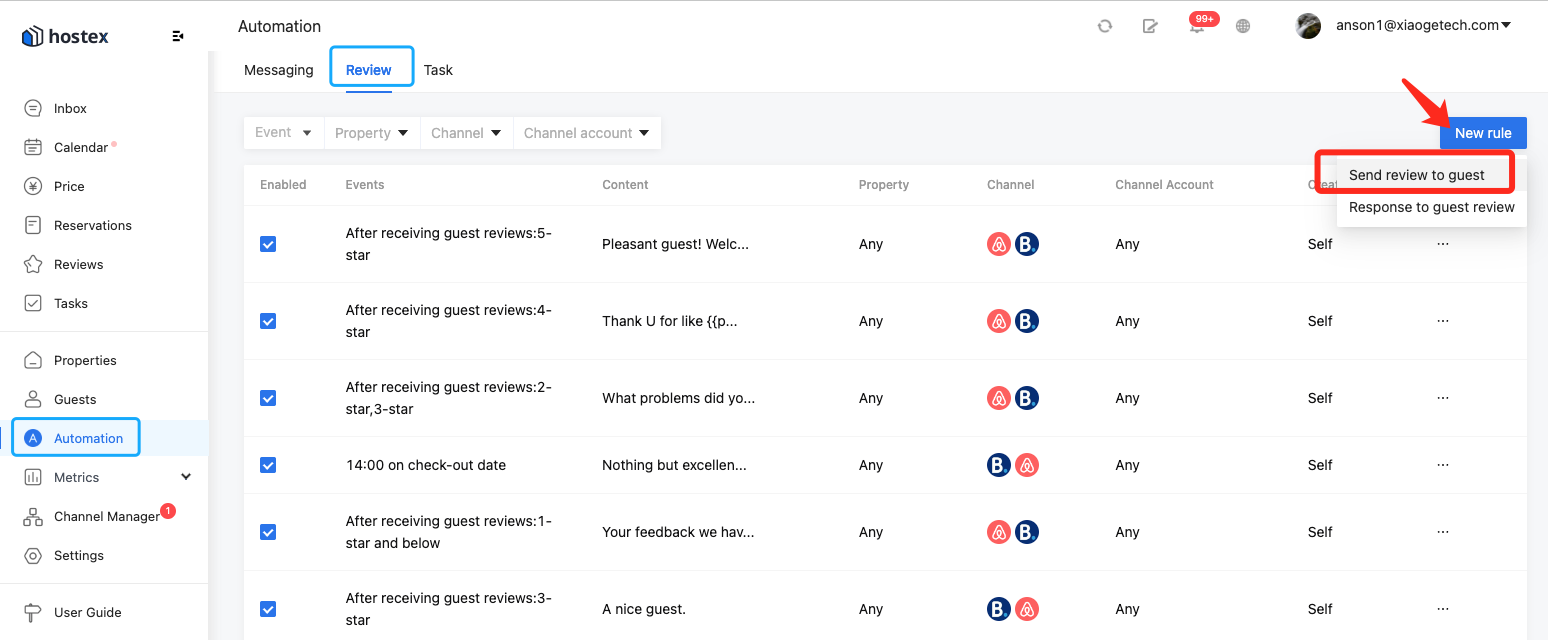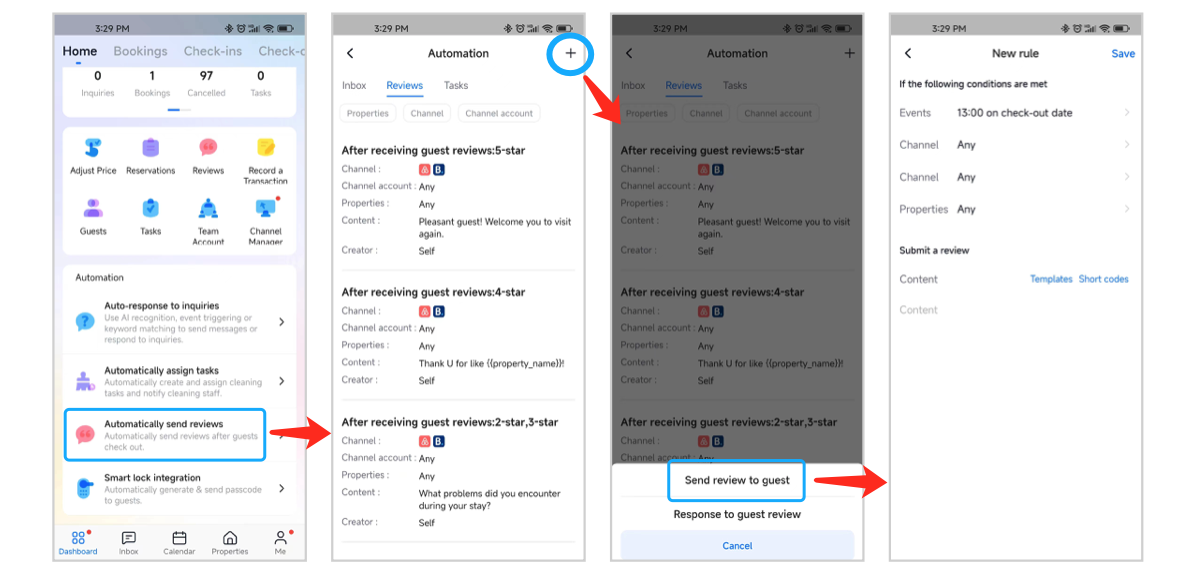 After setting, the review content will be automatically sent to the guest.
---
Related questions: