How to Integrate Smart Lock Systems with Hostex?
By integrating your smart lock systems account with Hostex, you can automate access to your smart locks and garage doors for multiple properties and enhance your security — all while saving time and resources.
Hostex now supports integration with most major smart lock brands.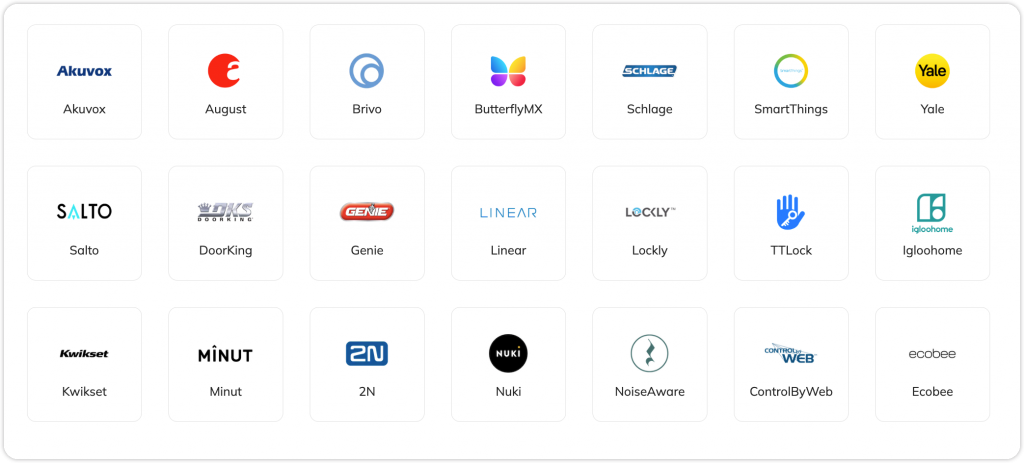 How do I integrate my Hostex account with smart door lock Systems?
Important note: To complete the integration, you need a working Door Lock System account.
You can add your smart lock account to Hostex in Settings.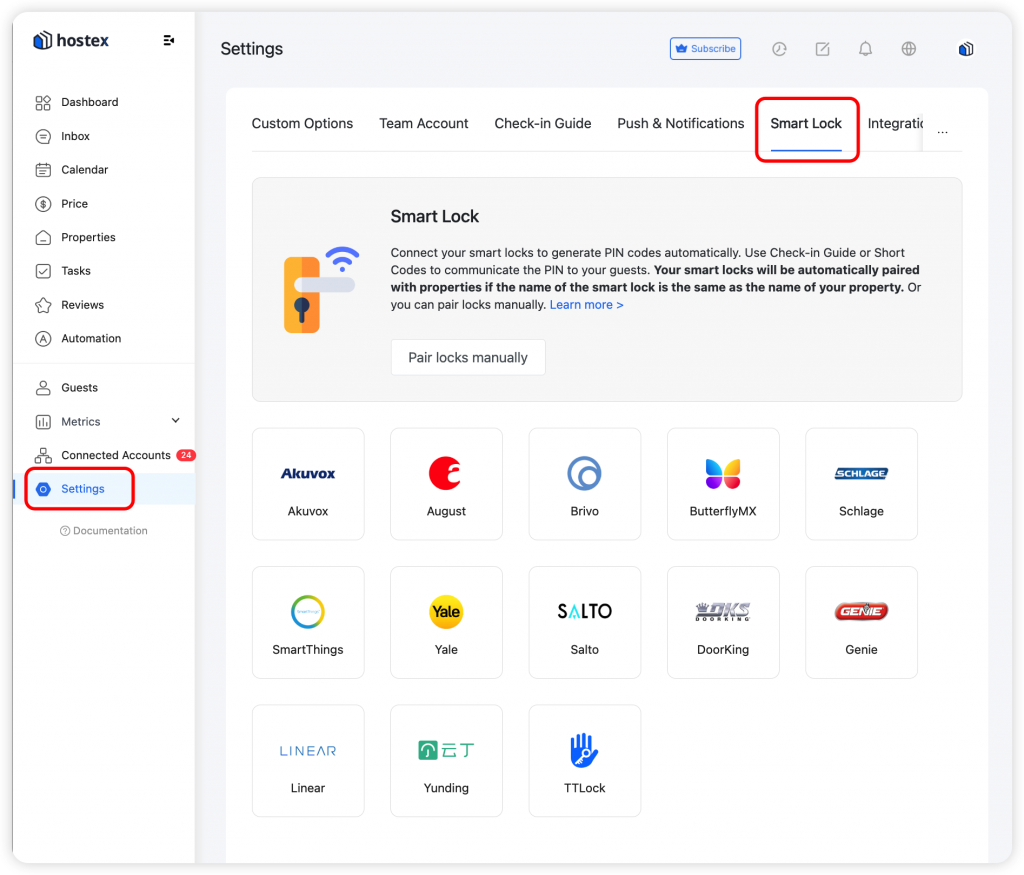 Once the account is connected, the list of locks will be shown in Hostex, and you need to link each lock to the right property.
Go to the Check-in Guide in Settings.
Click on a property.
Choose the lock to this property.
Save.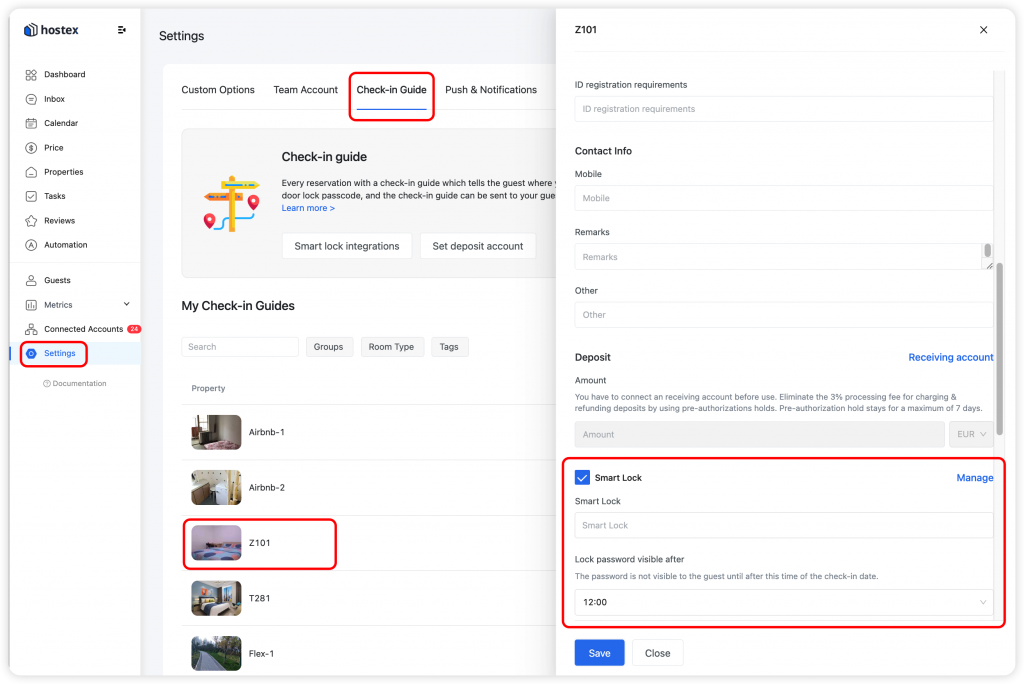 How to set up the door lock code?
① Automatic setting
The paired smart locks will automatically generate a code for each reservation.
Code generation time: 3 day before the check-in date (multiple attempts will be made within a day until the code is successfully generated).
Code validity period: From 00:00 on the check-in date, to 12:00 on the check-out date.
Code visibility time: Set in the global information of the property (as below).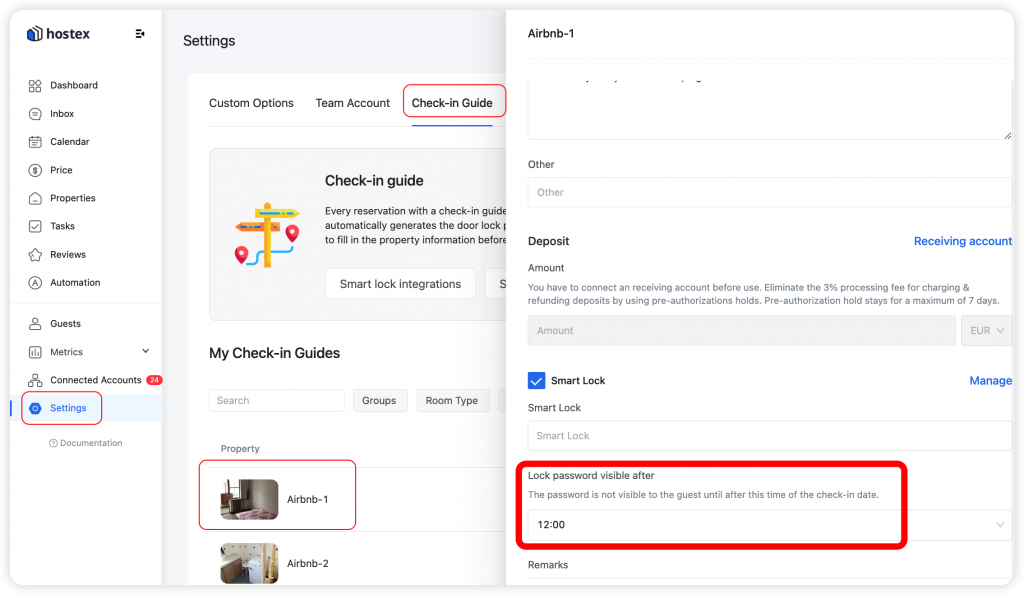 ② Manual setting
You can also fill in the code for a reservation manually.
How does the guest receive the code?
The code will be displayed in the "Check-in Guide" sent to the guest.