You could make your short-term rental management work easier with Hostex.
Direct integration with top vacation rental channels, such as Airbnb, Booking.com, Agoda, Vrbo, etc, enables real-time and stable synchronization of reservation data and availability, and skip the hassle of hopping from account to account and platform to platform, so you don't have to worry about double bookings anymore.
Hostex also offers many automated features such as automated replies, automated check-in guides, automated messaging, automated cleaning tasks, automated reviews, and automated pricing. With its help, you can just sit back and relax, and let Hostex do all the heavy lifting as mentioned above for you.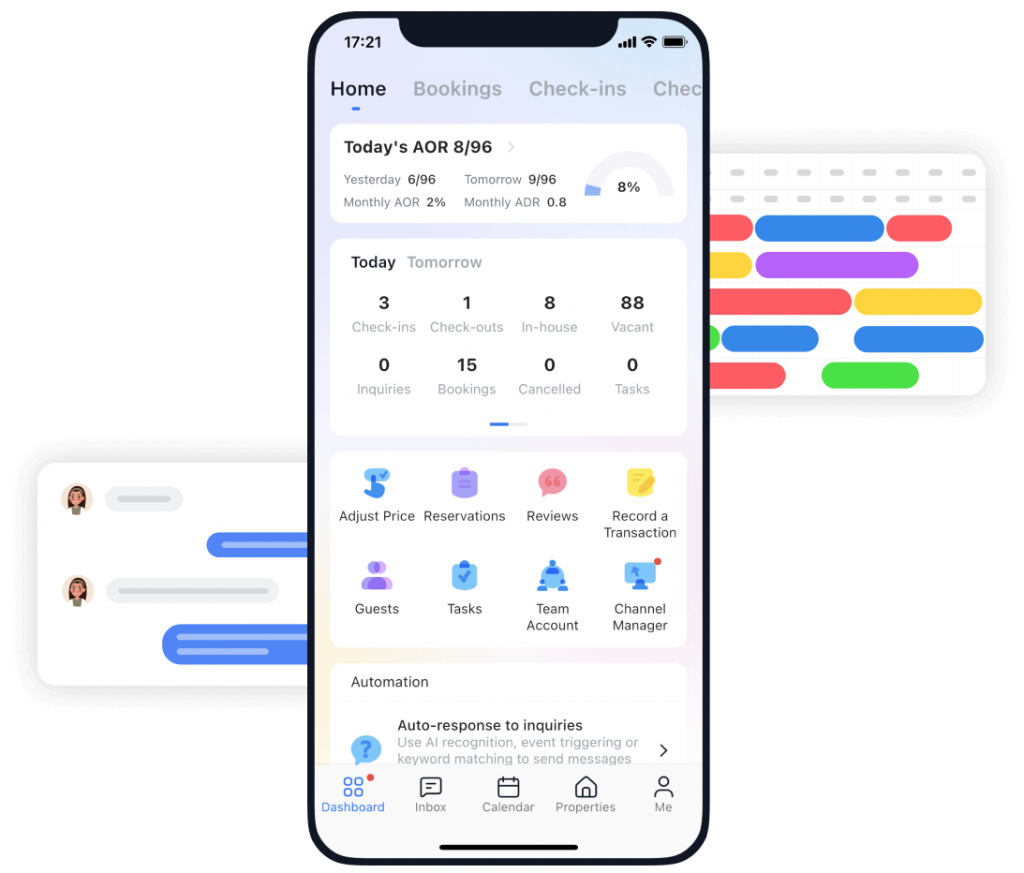 Here are 3 simple steps to help you quickly get started with the essential features of Hostex.